Buenos Aires is varied and there are many things to explore.
To get a little idea of this huge city, it is advisable to make a city tour. The bus travel across the most important places of Buenos Aires.
That means, the 9 de Julio Av., a 20-lane wide road that is often referred as the widest street in the world. It was named after the date of Argentina's independence in 1816.
Along this road you can find the Colón Theatre and the "Obelisco".
The Obelsico was built because of the 400th Anniversary of the city in 1936. Next station is "Plaza de Mayo" – the central point of Buenos Aires. Here are some important government buildings.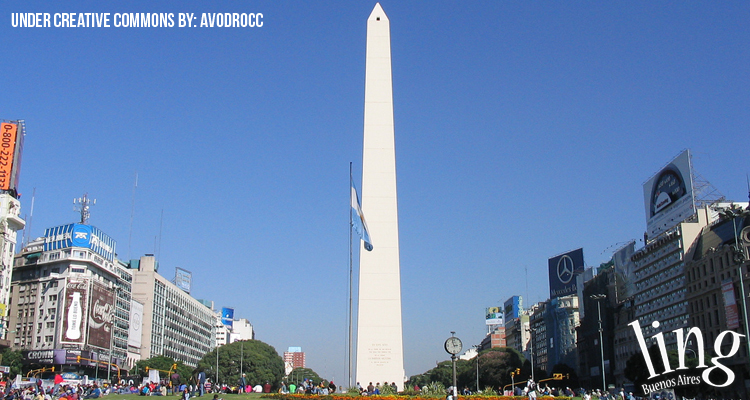 Actividades turísticas para hacer en Buenos Aires
Furthermore, you have to know some attractive neighbourhoods of Buenos Aires. For example, the San Telmo district – now dominated by many tango shows-, La Boca with its famous «Caminito», or the district of Puerto Madero, which is very pretty especially at night.
Also, Palermo and Recoleta, both neighbourhoods where tourists can do many things, are included in this tours.
If you prefer something closer to the everyday life, you can make a city tour with a citizen of Buenos Aires. They work on a voluntary basis, because of that the tours are for free. In this way you will see Buenos Aires with different eyes (http://www.cicerones.org.ar/). Another way to explore the city is to go by bicycle. Within the city these tours take three to four hours and cross the most important quarters.
To know better the environment of the city you can also make a bike tour in Tigre (http://www.biketours.com.ar/). The easiest way to go to Tigre is by train from Retiro. In Tigre you also have the possibility to do a boat tour to the Tigre Delta.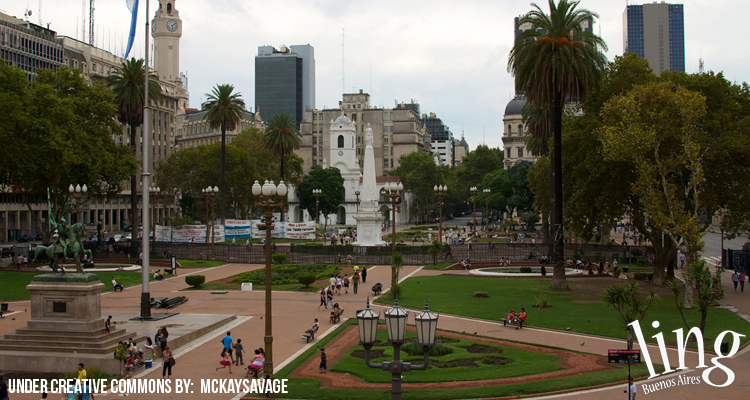 If there´s a good weather you can walk into one of the many parks in Buenos Aires, for example Tres de Febrero Park, in Palermo, or you can go on a Sunday to the Feria de San Telmo.
In one of the restaurants you can eat the typical Argentine steaks or enjoy an "Asado" (Barbecue). In this places there are often tango shows.
Tango can also be learned in Buenos Aires – and there are even offers in combination with Spanish courses-.
To explore the province of Buenos Aires, you can ride with a coach, which is more comfortable than the train, and it goes more frequently.
For such a trip you need to have a little bit of time (of course depending on the destination). Most buses run overnight, so you won´t miss a lot of.
With this coaches you can go to Mar del Plata or Necochea and enjoy the beaches there.
All the coaches leave from Retiro. To get to know the customs in Buenos Aires, the most easiest way is to know an Argentinean – then you will easily have the possibility to drink the typical drink «mate»-, which is an infusion drink and can be compared with a bitter tea . You can also eat, in the morning, a combination of Mate or a white coffee with croissants, or try to eat "alfajores" – filled with the typical sweet-milk (dulce de leche)-.
Or you will we be invited to an asado, which is very different from the European barbecue because the fire is made separately from the grill.