Travelling across Buenos Aires City is, at first, impossible. How to do it?
But, with the following tips and tools it is quite easy to find your way in the capital of Argentina.
Buenos Aires follows a block structure. Every block has 100 house numbers. For simplicity, in Buenos Aires the distances are counted in blocks and not in minutes.
To discover the neighborhood of Buenos Aires and to give guidance, we choose as a starting point the obelisk. It is located on the widest street in Buenos Aires, the 9 de Julio Av.
If you walk along the 9 de Julio Av. in direction south from the obelisk, it will be easy to find the neighborhoods of Montserrat, San Telmo and La Boca.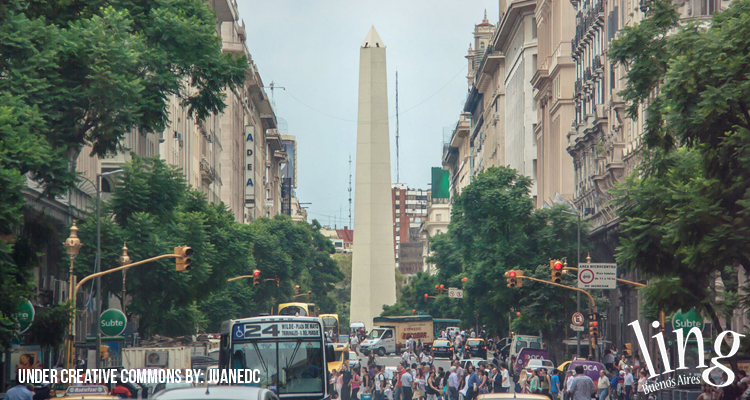 Following along Corrientes Av. it connects to Puerto Madero at the east side. At north side it´s Retiro.
There are also connections with the province of Buenos Aires and all other regions of Argentina. For example you have the possibility to go by train to Tigre. Many coaches leave there to regions like Tucuman, Mendoza and Bariloche. On the same height but in the West joins Recoleta. Here you can visit the famous cemetery. In the Northeast of the Obelisk is Palermo. In this neighborhood there are many tourist attractions and many bars and restaurants.
These are the main tourist districts. To get from one place to another, it is advisable to take the subway. There are 6 subway lines which cross every important point in Buenos Aires: Line A, B, C, D, E and H.
The lines A, B and D start at Plaza de Mayo. Directly behind this place is the district of Puerto Madero.

To go to Palermo, it's the best choose to take the D line to Plaza Italia station or Palermo. According to Montserrat and San Telmo you can go through C line or even E to Independencia Av.
Retiro can be reached with the C line. Near the station Bodeo is the famous Tango local "Homero Manzi". There isn't a subway going to La Boca, so you have to take a bus, for example the lines: 29, 64, 152 or 168.
The best tool for knowing how to orientate in Buenos Aires is called the "Guía T». This is a handy little booklet with city maps and excerpts from throughout Buenos Aires. In the smallest form, it will cost about $ 5.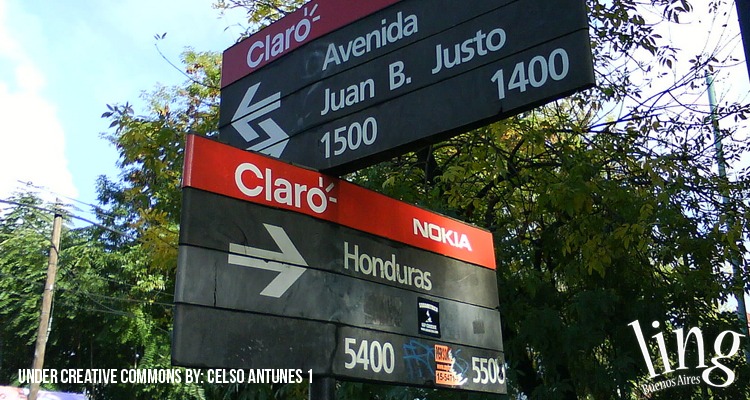 The larger variants, which include not only the city of Buenos Aires, but also Gran Buenos Aires, cost about $15 to $20. The "Guía T» can be bought on every street corner in a newspaper kiosk.
In addition, each page explain what buses you can use in the area. So consequently, even the bus system in Buenos Aires is clearer and easier to master. Furthermore it provides an overview of important phone numbers and addresses, such as the fire department, banks, cinemas, embassies, hospitals and museums.